There is something magical about making yourself move as fast as you can. When I was a child I used to experience great joy from running. Pushing my legs and arms and lungs until I felt like I was flying, the world galloping past me in a blur. I thought it was the greatest thing ever, until I got on a bike.
Now that was some speed! Running was great, but pushing the cranks faster and faster and faster until your eyes start to water from the wind, that is a true rush.
Tonight I wasn't feeling very good about myself, or my life. A bike ride seemed to be the thing I needed. What started as a run to the grocery store turned into a flat out ten mile sprint, farther, faster, harder. Traffic be damned, safety be damned, all that mattered was going faster.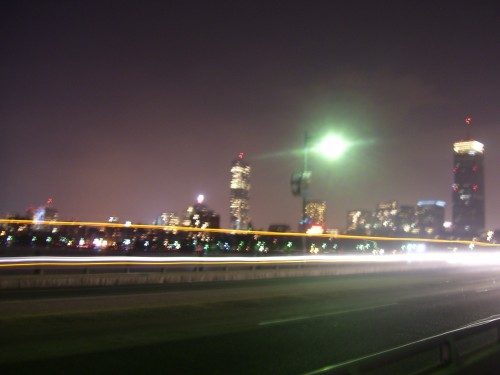 As the cranks spun, and the very fabric of the world seemed to fall away, cars were feathers to be brushed aside on the quest for more and more speed. I realized the wind was in my face, I had come 5 miles against a light headwind, it was time to go home. I turned around and felt a new surge of power, was it possible could I eek more speed out of my panting husk?
Literally frothing I pushed myself, gasping for air, moving just fast enough to leave life behind, just fast enough to forget it all.